"When I picked athletics, I knew I wanted to be an Olympic champion!"-Greg Rutherford
The NWU strives to develop athletes who, by pushing their physical and mental boundaries, conquer the heights, lengths, and courses of their hearts' desire. We offer training in all the major athletics events, such as:
Triathlon events
Track events 
Field events
Middle and long-distance running
Cross-country running
NWU Team of the Year    - 2019 
The NWU Athletics Club arguably had one of the best years in its glorious history,
The club was victorious at the USSA Championships, winning the Track and Field title for the 4th consecutive year. The club won the Varsity-Athletics title as well as the USSA Cross Country title.
The NWU Athletics Club is a deserved winner of the title – NWU Team of the Year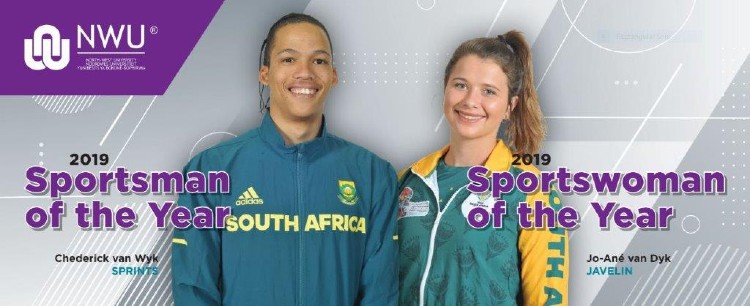 Contact details for more information about NWU Athletics:
---
Kegomoditswe Moloko
 Sports Officer: Athletics
 Mahikeng Campus
 018 389 2152
Terseus Liebenberg
Sports Manager: Athletics
Potchefstroom Campus
018 299 2912
---